Super Mario Run has just launched on the App Store, and we can download it for free! ! Available for iPhone and iPad.
Nintendo officially released it for iPhone and iPad users on December 15th. Currently available in 151 countries worldwide.
If you're interested in playing with iconic Nintendo characters on your iOS smartphone or tablet, read on to learn how to download and play Super Mario Run.
Meanwhile, when will the Android version be released? I also discuss that below.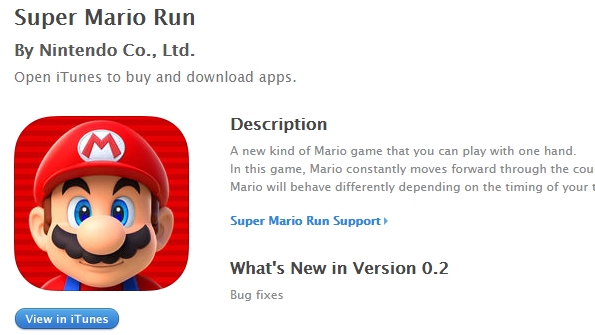 How to Download and Play Super Mario Run on iOS
If you have an iOS device, such as an iPhone, iPad, or iPod touch, and you really like the game, you're in luck because Super Mario Run is now available on iOS. As for the specifications themselves, at least iOS 8.0 is required in order to be able to install and run Super Mario. An Android version will launch in 2017.
To download Super Mario Run on iOS, open the App Store on your iPhone or iPad and search for "Super Mario Run'.
Just press "get"Free to download. But of course with the free version you will only be able to enjoy the first few levels. After that you have to buy it for $9.99 to get the full functionality of the game.
Also keep in mind that Nintendo's Super Mario Run is an online game, which means you won't be able to get/run it if your device isn't connected to Wi-Fi or a data plan. So it's best to at least think about it before buying this app.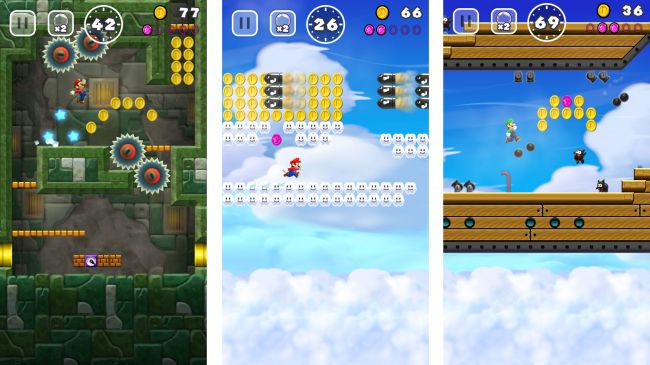 How to Download and Play Super Mario Run on Android
Currently, Super Mario Run is only available on iOS devices. And Android users still need to wait, because this application has not been officially released, and we don't know the specific release date yet, but we will update this article as soon as we know Download and play " Super Mario Run.
So does this mean that Android users now have no hope of downloading and playing Super Mario Run? unnecessary.
Because you can use emulators that can run iOS apps on Android, but I recommend against using this emulator. We tried several of these emulators, but many did not work as promised, and there are also many fake websites that offer this emulator but contain dangerous links.
All iOS emulators for Android only provide APK files, so you have to set up your Android phone to download and install software from trusted sources, which of course brings malicious viruses or malware into the app.
Best to wait for the official release.
You may also see several trusted websites that offer Super Mario Run apk files. However, this is not an official document and its security cannot be guaranteed.
Also read: